My911 MPERS
(Mobile Personal Emergency Response System)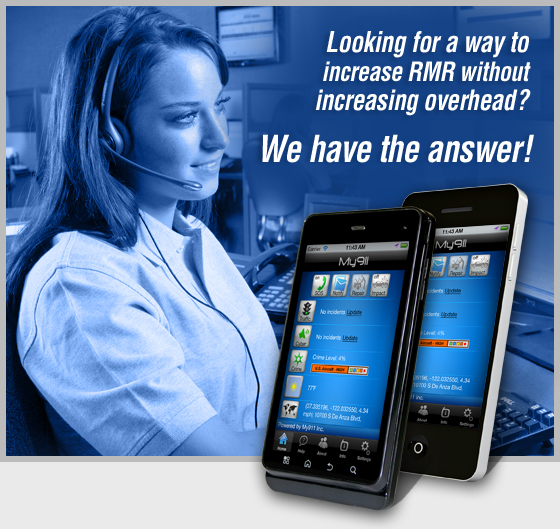 Introducing Centralarm's latest service offering – the My-911 MPERS (Mobile Personal Emergency Response System) available on any Smartphone, iPhone, and most standard feature phones.
Features:
SOS button connected directly to Centralarm's Dispatch Center
Accident/Impact/Fall detection
Connects to your vehicle via Bluetooth dongle (available separately) for onboard diagnostics, airbag deployment reporting, speed, fuel level, etc.
Family/Friends contact list for auto-notification via text messaging for
all event types
Traffic alerts                     • Cyber crime alerts
Weather updates              • And more!
Benefits:
No hardware costs to pass along to your customer
– uses their existing cellular phone
No cellular plan rebilling to your customers
– uses their existing cellular/data plan
No increase to your installation team
– customer installs app on their phone themselves
Instant monthly revenue stream to you without adding a thing to
your existing infrastructure